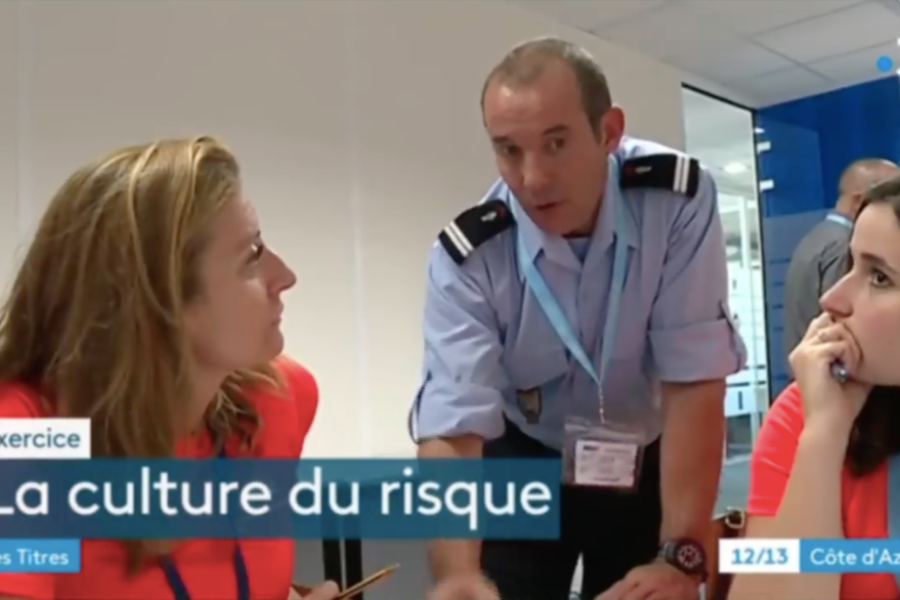 More than 120 students took part of an exercice conceived by the firefighters
At the start of IMREDD's academic year, on September 14th, more than 120 students from 9 IMREDD programs (BHPE, EME, MQM, COMEDD, JRDD, GEOPRAD, CRES, GEDD and Engineers for Smart Cities) and The Sustainable Design School participated in the IMPACT module, designed by the Firefighters of the Alpes-Maritimes department to increase risk awareness and crisis management competences.
The IMPACT module is a part of this year's Ateliers de l'IMREDD, our transdisciplinary workshops. It involves confronting students from 8 different disciplinary courses (law, communications, environmental management, geography, energy, materials, design, urban planning) to the risks of their territory in order to assess the impact of climate change by 2050 in the Alpes-Maritimes department.
Check out the story in the video below, broadcast by France 3 of September 14th.