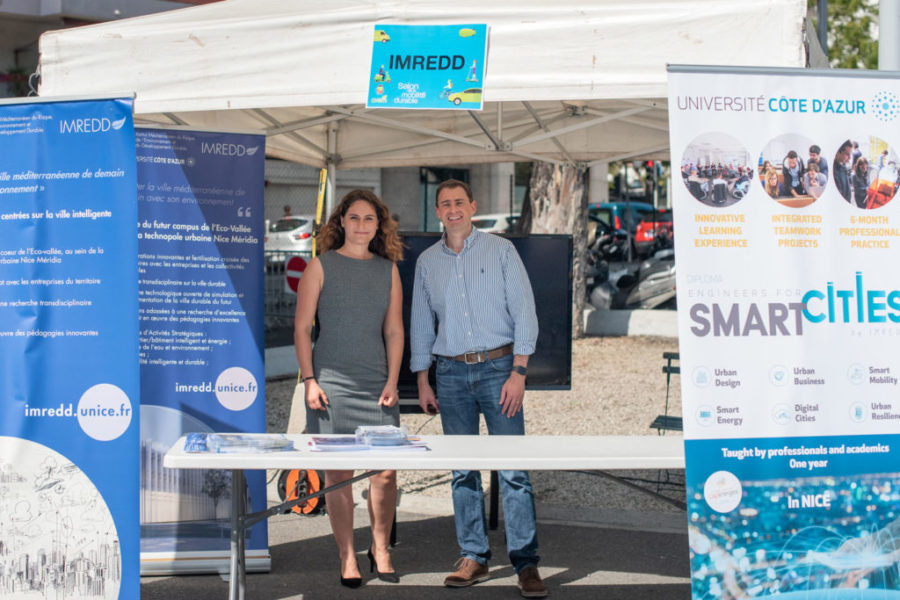 An event to think sustainable and electric mobility

As part of the European Mobility Week, AVEM (Association for the Future of Electric Mobility Vehicles) organized the AVEM Days of Electro-mobility. This second edition, which took place in Cagnes-sur-Mer on September 20th and 21st, brought together players in the electric mobility chain to present and analyze recent market and technology developments.
On Saturday, September 22nd, as part of a sustainable mobility fair, the conference's manufacturers and corporate partners presented their products and services (cars, motorcycles, scooters, scooters, bicycles …) to the general public, who had the opportunity to test them.
IMREDD, partner of the AVEM, participated in the round table "Electric Vehicles and Smart City, an ecosystem of the future?" with Paulo Moura, head of partnership innovation projects development. Mr. Moura and Eric Dumetz, director of the Smart City Reference Center, also conducted workshops on the uses of data and the use of electric vehicles in the city.